[ads1]Reliance Launched its Jio 4g preview service in India so, Today I am Going to tell you How to Get 4g Reliance Jio Sim free Of Cost with Unlimited Data and calling with anyone. Read Below For Full Information.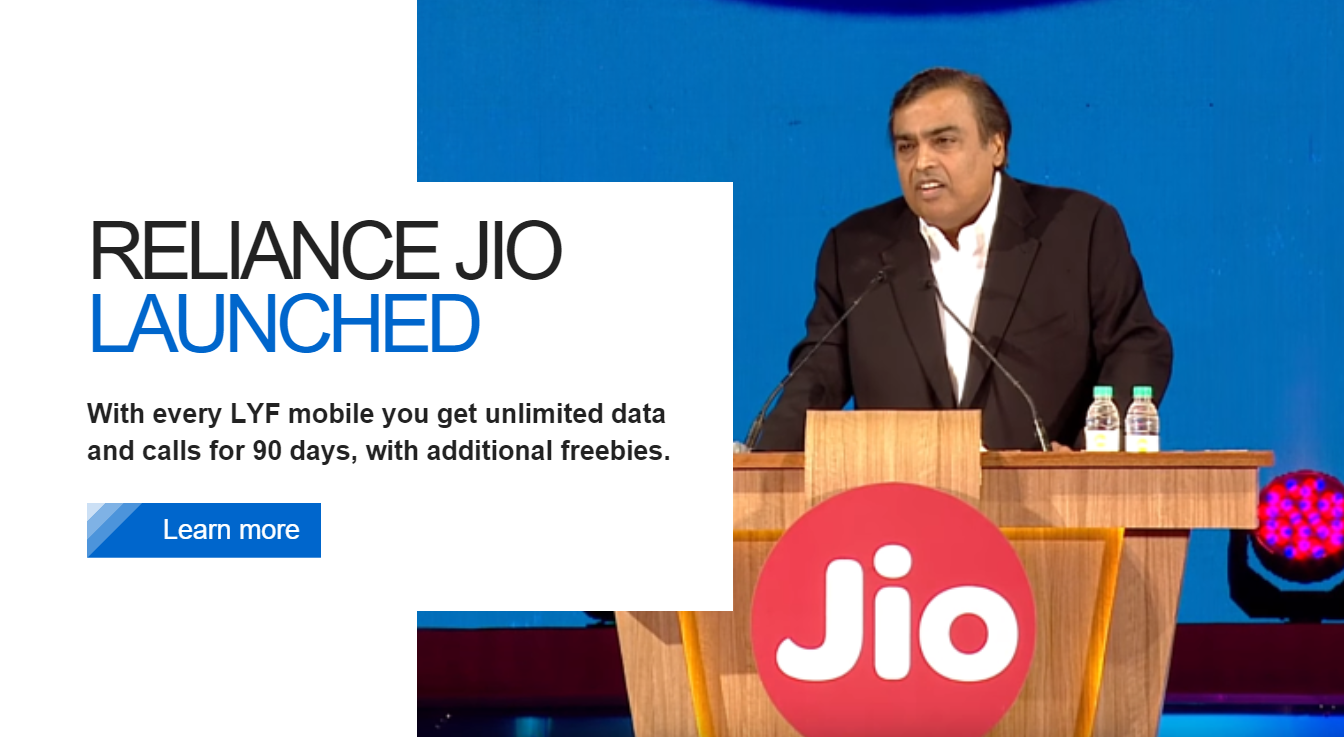 About Reliance Jio Sim
Reliance Launched a New preview service Called Jio 4g some time before in India. As i say Preview so, It is just to review the service How good it is working and what types of issue are coming in Jio 4g service. As a preview offer Reliance Jio 4g offers 3 month Unlimited Data, Unlimited Voice call, Unlimited Video calls and Unlimited SMS. Reliance Jio 4g can be Launched between August – December 2016. Reliance is Working Very Hard to Launch its 4g service.
[ads1]
What is VoLTE
VoLTE means Voice over LTE. VoLTE is Used for true Hd calling on 4g network. The Quality of Call over VoLTE is superior and clearer. If you don't have good network the call will disconnect or If your are not using 4g then the quality of voice call will not remain same.
---
How to Get Reliance Jio 4g Sim Card
As a Promotional offer To Get Reliance Jio Sim easily You must Have a Lyf, Samsung or Iphone which supports 4g LTE. Other 4g LTE phone users can also get Reliance Jio sim but the Chances are 50-50. So Read Below Steps Carefully  to Get Jio sim Free of Cost for any mobile phone which supports 4g.
Method For Lyf and Selected Samsung & IPhones
First of All You Need To Download My Jio App from Playstore.
After Downloading My Jio App Open the app and Click onInstall all. This will download all Jio apps in the list.
After Downloading all apps Click on Open option of My Jio app.
After That you will see "Get Jio Sim" Click on it.
Now Click On Agree and Get Jio Offer.
Enter the Location where Reliance Jio store is available Near you.
Now you have Your Barcode by which you can avail Jio sim card.
Now Select the Jio store and show the barcode to them.
Submit your Identity proof and Other details there.
Done!! Enjoy Free 4G for 90 days.
[ads1]
Note –
If you are not getting Get Jio Sim offer then try it in Offline mode.
If reliance jio store is not at your location then put other location.
You must have your phone with you from which you generated the barcode.
You must have 4g device to get the sim.
You must download all My Jio apps.
List Of Eligible Phones :
Method for other Smartphones
First of all you have to download older version of My Jio app –Download HERE.
As previous method Install the app and Open.
After that Click on Install All & wait till all apps download complete.
After Complete download Close My Jio app and disconnect the internet/wifi.
Disconnect Internet Connection & Open My jio app.
Click on open Option of My jio app ( which is just in front of the first My jio app)
After opening the app you will see the option Get Jio Sim click on it.
A popup will appear –  There is no Internet Connection.
Click back and Connect with internet then again click on Get Jio Sim.
Done!! you got your Barcode.
Now its Up to you how you convince the Reliance Jio store person and Get the Sim card.
[ads1]
Note –
Try in Older version as the new version comes with bug fixes
Reliance Executive will ask you for the supported phone you can just tell them that i forgot the phone or my dad take the phone. Just tell anything to convince them if you are able to convince then you will get your Reliance Jio 4g
We are not responsible for anything. This is Just For Educational purpose.
For more Info you can contact Us.
Share this with your Friends Because Sharing is Lub ♥
[ads1]